Hello! Today I will share some of the factors we considered before applying for our flat. We hope you will find it a teeny weeny bit useful!
5 Factors to consider before submitting your ballot!
1. Location (is king…)
Yes, the cliche saying is cliche but true! Location is king because location is one of the top most factors affecting the value of your house and convenience to your daily life!
Amenities
By amenities, I mean food places like kopitiam or food court or hawker and supermarket (less so wet market).
This is so important and I think as a young couple, we could not really appreciate the importance of having good amenities nearby until we lived in my brother's house to baby sit his dog for him for awhile and we had to do grocery shopping, settle our 3 meals ourselves and get other household necessities (tissue, toilet paper, etc).
His home is relatively near several shopping malls which requires a 20 minutes walk from door-to-door (although google map keeps insisting it is only 10 minutes walk), but lugging 5 to 6 bags of heavy groceries make the journey quite a hassle. I could not imagine doing it at least once a week.
Thankfully, food is aplenty near his house and we could easily settle our dinner in the nearby kopitiam.
So, this experience made us realise that we definitely want amenities nearby!
Some BTOs that are in more ulu locations do have in-built supermarkets (yay) and coffee shops and I think it's important to consider the convenience it can bring you!
Transportation system
As per many advertisements, they will always claim 5 minutes to Orchard, 5 minutes to XX MRT… Really?
Don't trust google maps, don't trust any advertisements, just go down there and walk on a bright sunny hot day and time it yourself!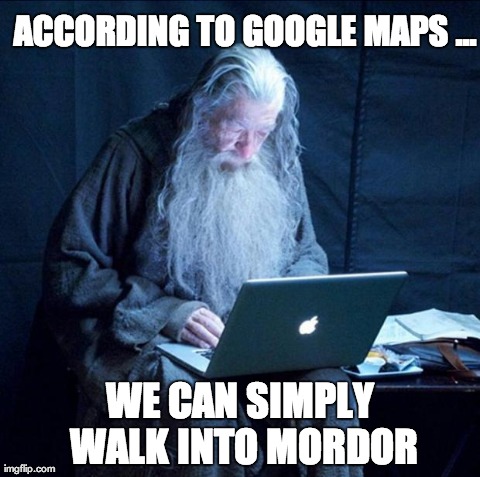 Also, if possible, estimate the amount of time you will spend going to work from the location so that you have a good idea of how much time you will spend travelling.
Before the downtown line was up, my house was near to all major lines via a bus but the waiting time for the bus and the travelling time to the station itself takes at least 30-45 minutes, making my travel time to anywhere very inconvenient!
Distance to parents and in-laws' house
I have a friend who got a flat in a very good location, but unfortunately, it is so far from their parents' place that they spend a good amount of time each weekend travelling to either side's house!
Staying too far from your parents will also make it difficult for us to take care of them when they grow older and need more help in their daily activities. It is also more difficult for them to take care of us when we have kids.
Schools/Child care
Needless to say, this is probably the last thing on my mind, but trust me, having a nearby child care or schools will help in probably 10 to 15 years' time.
Noise level
For us, noise level is superbly important as I am a light sleeper and he has been living literally in an extremely quiet estate. For me, after living in clementi for a short while in secondary school where I can literally hear each MRT going pass until 12MN, I decided very early on that flats near above-ground MRT/LRT tracks are a huge no-no.
For him, he gets awoken by the morning farting of busses (like how my room is like) so he did not want a place too near major roads too.
View
Imagine coming home and having a view that you love vs the view that you hate? This is life-changing, especially if you are slogging it out in a job you are okay-with-but-not-so-passionate about to pay for your HDB loan.
2. TOP date
Do check out the TOP date and see if it is in-line with your planned year of marriage! It is important that you have a set period that you will want to get married instead of rushing into marriage/postponing your marriage for the flat.
If you really like the BTO but the TOP is later than you prefer, you could opt to get married first and rent or live with parents 🙂
3. Budget
I do not believe in over-stretching yourself and making yourself feel miserable and stressed because of the house.
Do check how much loan you are eligible for through the financial planning tool on HDB website. This will help you plan what is the maximum amount you should spend on the flat based on your combined monthly income and other loans.
Do take into account the amount of CPF and cash you need upfront for booking fee, downpayment, stamp duty (and for some, levy) you need to pay.
We will go into more details about the financing and loan options for HDB flats in a future post!
4. Ballot Ratio
This was one of the more important deciding factor before we submitted our ballot. We had been balloting for the past 2 years and the number of disappointments we had from the ballot results made us really tired and we just really wanted a flat of our own.
We stalked the applications received daily and make a calculated ballot where we chose the type and location which had a ratio of less than 1 for 1st timers because it meant we will definitely get a queue number within the number of available units.
My advice is, consider the ballot ratio only if you are keen to go for those which are ratio of 1 or less, if not, whether the ratio is 12 or 2 or 1.1, there is still no guarantee that you will get a unit and to me, that means it is not worth any compromise on the other factors as it is anyone's game.
How to check for ballot ratios:
go to the sales launch page
click on apply now
scroll to the bottom of the page and click on "Flat Supply and Applications Received"
Click here to check ballot ratio for August 2017 BTO: similar for SOBF launches
Click here to check ballot ratio for August 2017 ROF: there isn't much of a ratio for ROF based on what I can see 😦
5. How many units you will actually like!
In all SOBF and ROF applications, we have to choose the type of flat and location (no need to choose location for ROF) we want to ballot for. Once you have discussed and decided on the ideal flat you would desire, I would highly recommend couples to go and look at every single unit (yes, no kidding) available for the type and location you want and rank them even before you ballot so that you know how many units are those you will actually accept.
For example, there was around 460 flats available in Location A and 68 flats available in Location B. In the end, we balloted for Location B because after going through all the units on offer, we realised we would accept 65 out of 68 of the units on offer at Location B but we would only accept 45 out of 460 flats available in Location A. We did this in an excel sheet (heehee).
In summary, let me explain why I still went for a non-mature estate (i.e. ulu location) in the end:
It has its own supermarket, coffee shop and shopping centre within 10 minutes of walking (the supermarket and coffee shop is within the estate itself!)
It is near our parents' house
It has a child care nearby and 2 decent primary schools nearby
The view was not too bad (facing tengah)
It is value for money because of how under-developed it is (we got a 5 room in a non-mature estate at a 4 room price of a mature estate!)
The TOP date is suitable for us
There will be a MRT nearby in future
The ballot ratio was good (guaranteed number within the units available!)
We went through a total of 2 whole years of balloting before getting our own flat and we are now strong advocates of ballot first, think later for couples who are sure of each other 🙂
Do share, like and comment below to share your experiences!
My main motivation for blogging is that I hope my posts will help people who are going through what I went through to have a clearer idea of what to expect! So do comment to share with us what kind of posts you would like to see more of! 🙂